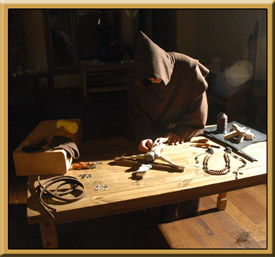 The vocation of the lay brothers holds a place of honor and holy reverence in this religious institute as a marvelous means to perpetuate the charism of the Holy Virgin.  The lay brother has been called by our Lord Jesus Christ to live the essence of the monastic life and the pristine charism of Carmel.  The long list of Carmelite lay brother saints clearly establishes this vocation as an authentic means to holiness.  Very often the lay brothers are the holiest members of the community, on account of the sublime virtue they practice, as they follow the Queen of Carmel in heroic charity, pristine simplicity, and profound humility.
With his patron St. Joseph, the lay brother transforms manual work into a prayer that pierces the heavens and purchases the jewels of grace for his spiritual children.  After the manner of St. Joseph who protected, provided for, and served the Holy Virgin and the Christ Child by his labors in the carpentry shop, the lay brother shows work to be a redeeming act when it is done in the presence of God and animated by love.  Through his labors undertaken in the fields and workshops, the lay brother returns his talents to the Lord by the work of his hands.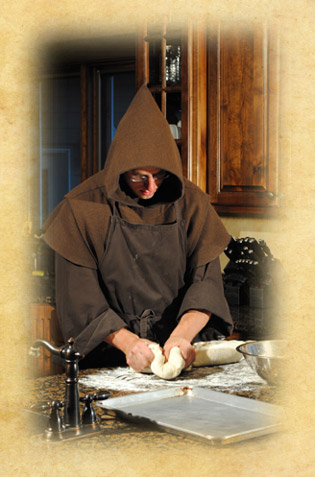 The vocation of the lay brotherhood, so integral to the charism of the Wyoming Carmelites, is little understood today in its noble simplicity.  The Monks of the Most Blessed Virgin Mary of Mount Carmel affirm the lay brothers' particular path towards holiness, characterized by manual labor united to prayer, as a way for certain men called by God to attain the heights of sanctity.