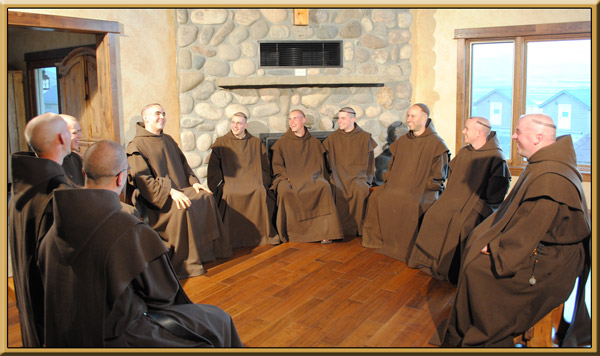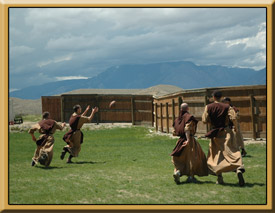 The fathers and brothers come together every day for an hour of community recreation, except when custom determines otherwise. Recreation has the two-fold purpose of building one another up spiritually through holy conversation, while at the same time rejuvenating each other's spirit with words of light-hearted joy. During the common hour of recreation, the monks hold one conversation as an entire group. During recreation, the bonds of brotherly love are strengthened, and the virtues nourished during times of silence and solitude are manifested by fraternal charity.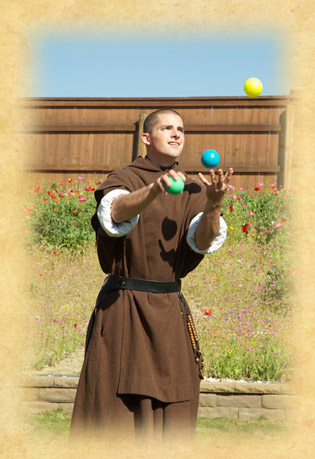 Experience has proven that it is good for the young to exert themselves physically during recreation, so the Carmelite fathers and brothers often play sports as a means for the religious to relax their minds and keep their bodies healthy.
The Carmelites also keep alive the ancient eremitical custom of permitting the monks to take walks during recreation through the woods and countryside within the enclosure. These walks further serve to foster brotherly union and spiritual progress.
On certain feasts, the solitude and silence of the monastery is relaxed so that the monks may be united in fraternal joy; these recreation days are spent in common.