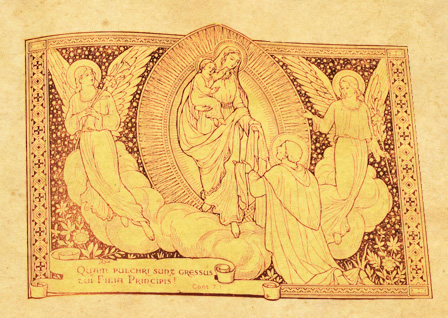 From time immemorial, God has chosen to draw certain men into silence and solitude for the "praise of the glory of his grace." These beloved souls have hidden themselves in the wilderness where God has done as he promised, "Behold I will allure her, and will lead her into the wilderness: and I will speak to her heart." In obedience to this altogether heavenly inspiration, the first Carmelite fathers settled on Mount Carmel after the crusades to commune with God in love. These Carmelite forefathers embraced a particular manner of living modeled after that of the Holy Virgin and St. Elias, which was handed on to consecutive generations.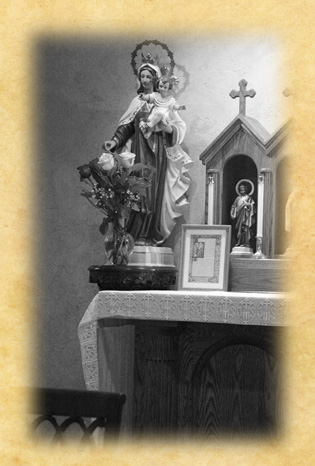 At the request of St. Brocard, the Prior on Mount Carmel, the Holy Rule of the Carmelite Order was written by St. Albert, the Patriarch of Jerusalem, according to the way of life led by these first fathers. This Rule has ever since remained the primary governing document of the entire Carmelite family, transmitting a stable manner of living in which the Carmelite might seek God alone in solitude and communicate the heavenly dew of his grace to souls.
As time passed, the Carmelites found themselves in the midst of harsh persecutions and were forced to flee from the tranquil repose of Mount Carmel. Given their new situation in Europe and the needs of the Church, a new mendicant flowering of the Carmelite charism took place. It pleased his Divine Majesty, however, that the life led on the holy Mountain of Carmel be renewed by St. Teresa of Jesus and St. John of the Cross. These two seraphic founders and mystical doctors have left a form of life modeled after the first hermits, as well as the spiritual guidance to ascend Mount Carmel in pursuit of God.